Jordan extends voting by one hour as 53 % voted so far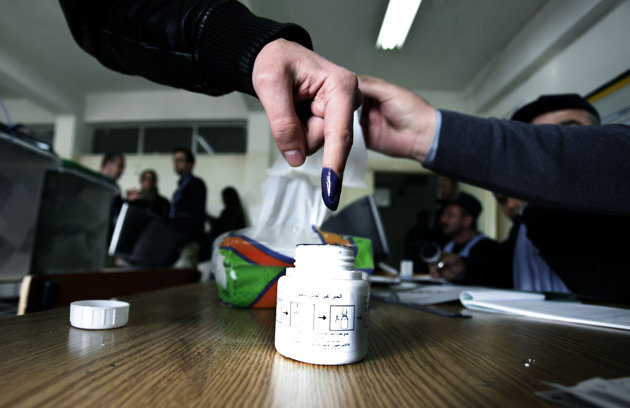 A Jordanian official says polling stations will be kept open for an extra hour to allow more people to vote in the nation's parliamentary election.
Independent Electoral Commission spokesman Hussein Bani Hani says polls will now close at 8 p.m. local time (1700 GMT).
He says turnout in Wednesday's vote so far has reached nearly 53 percent of the 2.3 million Jordanians who are registered to vote.
The government has touted the election as a step toward greater democracy that will see Jordan's absolute monarch cede more power to parliament, the only elected body in Jordan's government.
Muslim Brotherhood
The influential Muslim Brotherhood is boycotting the vote, casting doubt on how influential the body will be.
The brotherhood's political wing, the Islamic Action Front, has been at the front of calls for reform in the kingdom.
But Prime Minister Abdullah Ensour, casting his ballot Wednesday, said change would go ahead.
"I am very sure that the Jordanian people are confident that we started from today a new era of political reform," he said.
Associated Press/ Agencies