Israeli exit polls: Netanyahu did far worse than expected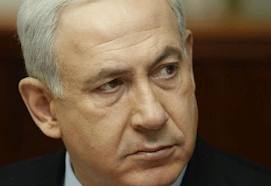 Prime Minister Benjamin Netanyahu performed far worse than expected in Israel's national elections on Tuesday, according to exit polls, and while he remained likely to serve a third term, a surprise surge by a new centrist party indicated that he would be under pressure to form a more moderate governing coalition.
As polls closed at 10 p.m., Israeli news channels reported that Netanyahu's rightist Likud-Beiteinu list would win 30 or 31 of Parliament's 120 seats, and the new centrist party, There is a Future, would take 18, followed by left-leaning Labor, with 17. More important, the polls showed a significant tightening between the bloc of right-wing and religious parties, with a razor-thin majority of 61, and 59 for the center-left factions.
"Israelis are asking for a moderate coalition," said Marcus Sheff, executive director of The Israel Project, an advocacy group. "Israel's middle class wasn't asleep as people assumed. The embers of the social protest are still strong."
The exit polls, which are preliminary, suggested that Netanyahu's challengers had a far stronger showing than the prime minister and his aides had anticipated. Two hours before the polls closed, Netanyahu made an urgent appeal for support from Israelis who had not yet voted.
"The Likud leadership is in danger," Netanyahu wrote on his Facebook page around 8 p.m. "I ask you to leave everything and go out now to vote," he added. "This is very important to guarantee the future of the state of Israel."
While Netanyahu's joint campaign list with the ultranationalist Yisrael Beiteinu faction was still expected to win more of Parliament's seats than the next-largest party, making him the likeliest candidate to lead the next government, a relatively weak showing and a surge for centrist and left-leaning parties could force him to moderate his policies and leave him with a fragile coalition of competing interests.
Shortly after the polls closed, Netanyahu announced in another posting on his Facebook page that "According to the poll results it is clear that the citizens of Israel have decided that they want me to continue in my position as prime minister, and for me to form as broad a coalition as possible."
The posting also said "The apparent results are a wonderful chance for many changes that will benefit all of Israel's citizens. The elections are now behind us, and many complex challenges are before us."
The Central Election Commission reported that 63 percent of Israel's eligible voters had cast ballots by 8 p.m., nearly as many as the 65 percent who voted over all in 2009. The turnout was on pace to exceed that in the four previous elections, experts said, though not to reach the 78 percent who voted in 1999.
Noting that there had been an unusually large portion of undecided voters in polls taken in the campaign's final days, analysts were predicting a surprisingly strong showing for There is a Future and perhaps for the left-leaning Labor.
Erel Margalit, a venture capitalist who as No. 10 on Labor's list was likely to land in Parliament, described the large turnout as a "protest vote" against the prime minister's policies on dealing with the Palestinians and the economy, and a follow-up to the social protests that brought 500,000 people to the streets of Tel Aviv in the summer of 2011.
"It's a clear demonstration of how many Israelis feel like something needs to be done and something needs to change," Margalit, a first-time candidate, told reporters at an election-night party. "It was not a fringe phenomenon, it was a mainstream phenomenon. It is moving from the streets into the political arena."
Polls in recent weeks have consistently predicted a victory for Netanyahu's ticket. But the polls have also shown the joint ticket declining in strength, from the 42 seats it holds in the current Parliament to perhaps 32 or 35, and losing support to the Jewish Home, a party further to the right that has been revitalized and energized under the leadership of Naftali Bennett, a charismatic first-time candidate.
The Likud also apparently was losing votes to There is a Future, led by the former journalist Yair Lapid, according to Israeli news media.
Netanyahu, after casting his vote, went to the Western Wall, a Jewish holy site in the Old City of Jerusalem, and said, "I pray today for the future of Israel, for the sake of our people, I believe in this and I am certain that Israel's citizens will do all within their power to give strength to the people of Israel in its land and country."
Outside a polling place in south Jerusalem, Lisa Barkan, 51, who runs a nongovernmental organization that helps new immigrants, said she had voted for Likud "because I believe in a strong economy."
"That's what keeps the state strong, gives people jobs, makes people happy to get up in the morning, because they know they can feed their families, and allows us to absorb immigrants," she said. "Peace will come when it is ready, no matter what party is in power."
But hours before the ballots opened, some longtime Likud supporters expressed their frustration with the departing Netanyahu government, saying it had not offered a clear path forward for Israel. One said he would still be voting for Likud in the same way that he remained loyal to his soccer team. Another said he would not support Likud this time but was still undecided about whom to vote for instead.
The parties of the divided center and left failed to forge a united bloc that might have presented a realistic challenge to the current leadership. The Labor Party, projected to win fewer than 20 seats, has said that if it does not win enough support to lead the new government, it will sit in the opposition.
As usual in Israel, where more than 30 parties were competing in a system based on nationwide proportional representation, no single party was expected to win enough seats for a majority in the 120-seat Knesset. If the polls were anywhere close to accurate, a weakened . Netanyahu was likely to face the choice of forming a narrow rightist and religious coalition or a broader one including one or more centrist parties — an option that could subject the prime minister to pressures from either side and lead to instability or paralysis.
"The sense is that there may be another election a year and a half from now," said another Abu Tor voter, Ruthi Ginsburg, 78.
Critical issues on Israel's agenda, like the peace process with the Palestinians and the question of how to deal with Iran's nuclear program, figured superficially, if at all, in an election campaign that focused mostly on domestic issues, with parties on both the left and right pledging to bring down housing prices, a primary demand of the hundreds of thousands of Israelis who joined the social justice street protests in 2011.
"The campaign did not require people to choose between alternative ideas on important issues. It was all about images and personalities," said Dan Caspi, a professor in the department of communications at Ben-Gurion University of the Negev. This election, Caspi said, would leave "everything open," with the policies of the future government dependent on how the coalition shapes up and on the involvement of international powers.
Many Israelis said that the liveliest campaign was run by the Central Elections Committee, which led a drive to get apathetic and wavering citizens out to vote, warning that anybody who did not vote should not be allowed to complain for the next four years.
Though elections are meant to take place every four years, unstable coalitions resulted in five general elections between 1992 and 2009, plus an additional direct ballot for the post of prime minister. Experts said that voter fatigue partly explained the steady drop in participation over the years, from nearly 80 percent in the 1990s to less than 65 percent in 2009.
The president of Israel, Shimon Peres, urged citizens to exercise their right to vote.
"Today the state is asking citizens to vote for a free, beautiful, democratic country," Peres said after casting his own ballot on Tuesday, a public holiday. "You can hesitate over who to vote for, but don't hesitate to vote."
Nahum Barnea, one of the country's most prominent political columnists, wrote in the newspaper Yediot Aharonot on Tuesday: "One of the reasons for the despondent atmosphere is anxiety about the future. Young people are anxious because of the high price of apartments and the loss of job security; older people are anxious about Israel's isolation in the world and an economic crisis that might wipe out their savings. Everyone is anxious about war."
The pre-election campaigns "failed to provide a calming answer to any of those anxieties," he added. "At the end of the day, when the results are in, there will still be no answer. The sense will be that the story is over. In fact, it will only be beginning."
NY Times