Britain denounces Assad speech as 'beyond hypocritical'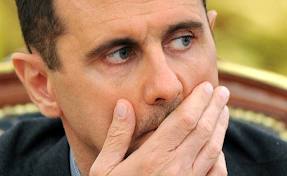 Britain denounced President Bashar al-Assad's speech on Sunday calling for a conference of national dialogue to end the Syrian conflict as "beyond hypocritical".
Foreign Secretary William Hague said Assad's first speech to the nation since June was full of "empty promises" and would "fool no-one".
In an address to an ecstatic audience in a Damascus theatre, Assad described the opposition as "slaves" of the West and outlined a reconciliation plan aimed at resolving a civil war which according to the UN has claimed more than 60,000 lives.
He called for a conference of national dialogue to be followed by a referendum on a national charter and parliamentary elections.
Assad also called on foreign powers to end their support for rebels seeking to bring down his regime.
Hague took to Twitter to vent his anger about the speech, writing: "AssadSpeech beyond hypocritical. Deaths, violence and oppression engulfing Syria are his own making, empty promises of reform fool no one."
Prime Minister David Cameron earlier reiterated his calls for the Syrian leader to stand down.
"My message to Assad is go," he told BBC TV. "He has the most phenomenal amount of blood on his hands."
France 24