A pro-regime Journalist killed in northern Syria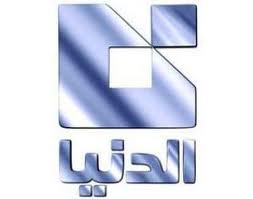 A journalist working for Syria's pro-regime Dunya TV was shot dead on Friday while reporting on clashes in a regime-controlled area in the northern city of Aleppo, the channel said on its website.
Dunya TV said it had received news of "the death of our colleague Sohail Mahmud Ali by terrorist bullets," without giving further details.
Scores of state media workers have been killed during the Syrian conflict, both in combat reporting and in targeted killings.
At least 37 journalists, among them 13 working for foreign media, were killed in Syria, the Swiss-based Press Emblem Campaign (PEC), which fights for the protection of journalists said in a statement yesterday.
On December 4, a reporter for government newspaper Tishrin was shot dead in Damascus while a state television cameraman was gunned down outside his home in the capital on December 22.
Dozens of other state media journalists have defected to the opposition since the uprising erupted in March last year, with most quietly leaving the country for exile in Turkey, Jordan or Lebanon.