A Lebanese woman may be the oldest in te world
Maimouna Abdallah al-Amin , who claims to be the oldest person in the world turned 122-years-old on New Year's eve Monday, according to National News Agency (NNA).
Amin, who hails from the Akkar town of Fnaidiq, was born in 1890, according to her Lebanese ID but she claims to have been born years before.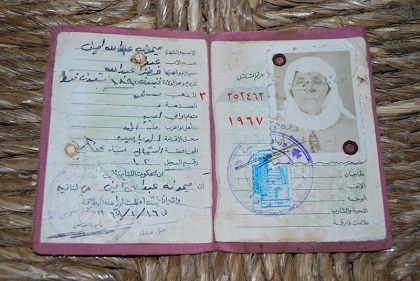 Never had any serious medical issues, only seeking a doctor when she suffered from Glaucoma.
Enjoys a a strong memory and avoids fatty foods, opting instead for vegetables and dairy products.
Never smoked and is in constantly active throughout her residence in al-Dababiyeh in Akkar,
Lives with her son, Hassan, in a very modest house.
She complains to her visitors about " the state's negligence of the elderly in Lebanon", asking: "Why hasn't the Social Affairs Ministry catered to my needs?"
"Am I not the oldest person in Lebanon and the world?" she wondered.
Her son, Hassan, born in 1931, described his mother as a "miracle".
He revealed that he is still working despite his old age in order to make a living for both of them, adding that he is certain that his mother is the oldest living person in the world.
NNA noted that Akkar is renowned for the longevity of its residents . Several people reportedly lived over a hundred years.
Japan claims that its citizen Koto Okubo , a female who was born on 24 December 1897 is the oldest person in the world . Lebanese Social Affairs minsister Wael Abu Faour should set the record straight.
Naharnet