Egypt warms up to a Hezbollah with Lebanese agenda only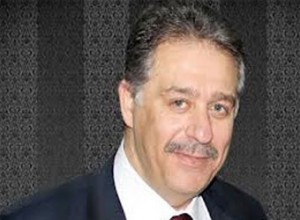 Beirut Lebanon- Egypt will pursue a relationship with Hezbollah as a "real political and military force" on the ground in Lebanon, the Egyptian ambassador to Lebanon has told The Daily Star, but warned the party to work solely for the interests of Lebanon.
Speaking just one day after Egypt's controversial Muslim Brotherhood-backed new constitution was signed in to law, Ashraf Hamdy's comments are the frankest yet on Egypt's rapprochement with the party, and another sign of just how far "New Egypt's" regional foreign policy has shifted from that of the previous regime headed by ousted President Hosni Mubarak.
In an unusually frank interview from his offices in Beirut Thursday, Hamdy, who also served as Egyptian Ambassador to Syria under Mubarak prior to taking up his post in Lebanon in 2010, also said a Western standard of democracy may not be "appropriate" for Syria now, but that Egypt favored a political solution to the crisis and that President Bashar Assad should not be a part of any transition government in the war-ravaged state.
Outlining new lines of communication as part of an ambitious regional foreign policy, Hamdy said Egypt would keep contacts "tight," even with its enemies.
"We are stretching our hand out in the proper, balanced way to all regional powers, but of course, we will continue to develop our foreign policy according to our interests," he said.
"You cannot discuss politics in Lebanon without having a relationship with Hezbollah. It is a real force on the ground. It has a big political and military influence in Lebanon," the ambassador added.
Egyptian relations with Hezbollah were strained as a result of Egypt's still standing peace accord with Israel, but dived in 2008, during the previous Gaza war, when Hezbollah leader Hasan Nasrallah called on the Egyptian military to assist on the part of Palestine. Egypt has also accused Hezbollah of operating terror cells in the country.
Hamdy denied reports that a Hezbollah delegation had visited Egypt but said he had met with Hezbollah's political bureau members in efforts "to understand each other better."
"In discussions we said we want Hezbollah to remain as a political force in Lebanon acting in the interests of the Lebanese first and not others," Hamdy continued.
"Resistance in the sense of defending Lebanese territory … That's their primary role. We … think that as a resistance movement they have done a good job to keep on defending Lebanese territory and trying to regain land occupied by Israel is legal and legitimate."
But Hamdy warned against extending that role or acting according to others' agenda.
"Mixing those legitimate goals with other goals to dominate the Lebanese [political] scene and as the only force deciding Lebanese policy would not be welcome by other parties in the region, or by Egypt," he said.
On the political stalemate in the country, Hamdy said it was important that Lebanon hold elections, as a democratic example in the region.
"We all understand the importance of having elections, but under which law … and what benefit we will have from having elections under which law, is obviously very complicated," he said, adding that "only if the security situation does not allow it, would it be advisable not to hold them."
Asked about the level of Hezbollah's support for Syria's Assad, Hamdy said: We want to keep all the parties in Lebanon away from what is happening in Syria. Not only Hezbollah."
Still navigating its way toward its own fledging democracy, Egypt is also trying to carve out a new role as a regional authority.
As he spoke, intense diplomatic efforts were under way in Moscow to try to hammer out a political solution to the seemingly intractable Syrian civil war. Egypt's Foreign Minister Mohammad Kamel Amr flew to Moscow for talks with Syrian U.N.-Arab League peace envoy Lakhdar Brahimi, Syrian and Russian officials this week who are trying to reach a deal that would see a transition government in Syria lead to elections.
Egypt, home to the Arab League headquarters, has also opened up an office in Cairo for the Syrian opposition coalition. And, in a forthright sign of diplomatic muscle, in September, sought to use its leverage to bring staunch rivals Saudi Arabia, who support the Syrian opposition, together with Syrian ally Iran, in a new quartet initiative also involving Turkey and Egypt on the Syrian crisis. While the initiative stalled – largely, Hamdy admits, due to Saudi "skepticism" about Iran's role – it was indicative of Egypt's new regional outlook.
While diplomatic ties with Iran have not been restored, Syria is providing avenues for new levels of rapprochement, Hamdy said.
"We insist that Iran has a very important role to play, if they wish, in the Syrian crisis. We cannot simply jump over that strategic relationship with Syria."
The Quartet initiative, Hamdy said, "is not completely forgotten but I must say that it is facing some hurdles … due to the Saudi stand." Hamdy said the main point of difference with Iran remained a failure to agree on Assad's role in any transition model. Mursi, along with other Western and Gulf leaders, has called on Assad to stand down. "We don't think a military solution is suitable to Syria … or to the region in general," Hamdy added.
"The difference between our stand and the Iranian stand is how can we integrate Assad in to the final solution … [whether he is] involved as a transitional ruler of the country from the start, or approving that he must leave at a certain stage, or be allowed to finish his mandate in 2014."
"We don't think it is appropriate now to leave him in place," he said.
Hamdy said the best case scenario in Syria would be a smooth transition and exit for Assad that would see it still united, but said assurances must be made to minority sects, including Alawites, to which Assad belongs.
The worst case, Hamdy said, would be Syria becoming "a new Somalia."
"I think many people – even countries who were committed in the beginning on a military policy – are starting to understand that it is better to keep Syria united under some central force," he said.
Hamdy would not be drawn on contenders for leadership for a transitional government in the country, but pointed to unique state structure as "important."
"The role of the state in Syria is still solid and to try to detach the old apparatus from the state is much more difficult [than other places]," he said.
"A western standard democracy in Syria maybe not be the appropriate one. A tailor made [democracy] might be.
"Change must come. But at what cost? We, in Egypt, understand day by day that real change takes a lot of time. You have forces opposing change, fighting the change and the regional context.
"So we must lower your expectations and focus on the long term."
Hamdy admitted that domestic concerns in Egypt had distracted from ambitious foreign policy objectives, but said Egypt's intrinsic soft power and new communication lines, strained under the previous regime, will play an instrumental role in mediation efforts in the region. "Egypt's soft power is its strength," Hamdy said.
"To expect 180 degree shifts in strong positions take some time. Due to what is happening domestically in Egypt, it might have meant that we have been a bit slower than expected."
"Egypt will reveal itself as a real regional power and a 'doer' on the regional scene and we are keen to show that."
Daily Star