Tunis air to lay off 1700 employees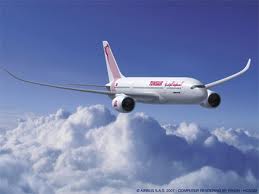 The state-owned Tunisian Airlines ( Tunis air) will lay off 1,700 workers over the next two years due to financial difficulties, according to a report by the Tunisian official news agency on Friday.
This is the first public company in Tunisia to declare its intention to lay off workers, following the toppling of the former regime of President Zine El Abidine Ben Ali by the "Jasmine Revolution". Creating jobs was among the main demands of the revolution.
The company reportedly lost about 36 million Euros ($48 mil) during the first half of 2012 and expects to show bigger losses for the remaining half of the year.
Observers expect that the layoffs will lead to major protests throughout the country.