MP blasts Lebanon army chief and PM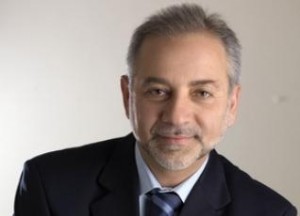 MP Mouin Merhebi, a member of the Future Movement Parliamentary bloc who represents the district of  Akkar in northern Lebanon blasted Prime Minister  Najib Mikati and Army chief Jean Kahwaji for ignoring the district of Akkar and not protecting it  from  the attacks by the forces loyal to Syrian president Bashar al Assad .
"Damn Najib Miqati and the army and its chief,"  MP Merhebi told Future television.
MP Merhebi   also said that "there is a big conspiracy in the North, and the purpose of the Syrian shelling on Akkar is aimed at forcing Syrian refugees to emigrate from the northern towns."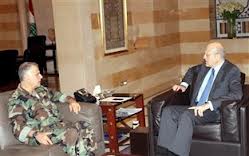 He also held both leaders responsible for  the wave  assassinations in Lebanon starting with the attempted assassination of Lebanese Forces leader Samir Geagea,  the attempted assassination of March 14 leader MP Boutros Harb and the assassination of Lebanon  Internal Security intelligence chief Wissam al Hassan.
The current Lebanese government is dominated by the Iranian and Syrian backed Hezbollah militant group, which has been supporting the Syrian regime in its crackdown against the uprising which started om March 15, 2011