Gunman had 'altercation' with school staff before massacre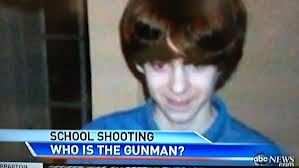 The gunman in the Newtown massacre had an "altercation" with four staff members at Sandy Hook Elementary School the day before he killed 20 children, six adults and himself there, Connecticut and federal officials told NBC News Saturday.
Three of the four staff members were killed Friday in one of the worst school shootings in U.S. history. The fourth staff member was not at school that day and is being interviewed by federal and state investigators, NBC News' Pete Williams said.
Two days before that, Adam Lanza, 20, went to a sporting goods store in Danbury, Conn., and tried to purchase a rifle, but was rebuffed because the state has a waiting period for gun sales, the officials said.
Still, Lanza was heavily armed when he forced his way into the school Friday morning – after killing his mother at their home in Newtown.
The officials said he had four handguns on him as he stormed the 600-student school and shot his victims – clustered in two classrooms – at close range. There was a rifle found in the car he drove to Sandy Hook.
Previously, officials had said Lanza was armed with two pistols as he rampaged through the suburban school and that the weapons were legally purchased and registered to his mother, Nancy.
At a Saturday briefing, Connecticut State Police Lt. Paul Vance said officials were tracing every weapon connected to the shooter.
Authorities had finished the heart-wrenching task of identifying the dead and said they would soon release the names.
The bodies have been removed from the school and taken to the medical examiner's office, but it could take at least two more days for investigators to finish combing over the crime scene.
"We've been doing everything we need to do to peel back the onion, layer by layer, and get more information," Vance said.
Investigators have already compiled "very good evidence" that can be used to make a "complete picture" of the slaughter and the suspect, Vance said.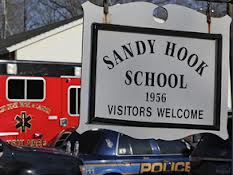 Police have also determined Lanza, 20, was not buzzed into Sandy Hook, where he was once a student.
"He forced his way into the school," Vance said. He did not provide specifics and said that broken windows at the school may have been shattered by police who responded to the emergency.
Several officials told NBC News that once Lanza was inside, he shot the 20 children at close range.
The motive remained a mystery, and it was unclear why Lanza had argued with staffers at the school on Thursday.
Of the many questions, none were more poignant than those posed by the parents of the dead children, who were mostly concerned that the children had not suffered in their final moments.
"They were wondering whether the children knew what was happening to them, whether they were afraid," said Monsignor Robert Weiss of St. Rose of Lima Church, who met with the families overnight at a firehouse while workers from the medical examiner's office identified the bodies.
A state trooper has been assigned to the family of each victim so they can grieve in private, Vance said. "This is an extremely heart-breaking, difficult thing," he said.
Police provided little information about the shooter's state of mind. Lanza's brother told police the gunman had a history of mental problems, though a classmate from Newtown High School recalled him as a generally happy person.
"We would hang out, and he was a good kid," Joshua Milas, who had not seen Lanza in a few years, told The Associated Press. "He was probably one of the smartest kids I know. He was probably a genius."
The weapons he used were were legally purchased and registered to his mother, two law enforcement officials said. Two 9mm handguns were recovered inside the school. An AR-15-type rifle also was found outside.
Lanza's connection to the school was unclear. Law enforcement officials initially said his mother was a kindergarten teacher there, but the school superintendent told TODAY that she wasn't a full-time staffer and may have been a substitute.
Police said their investigation into Lanza and how he carried out the horrendous crime was still in the early stages.
"We have a mountain of evidence, both physical and forensic," Newtown Police Lt. George Sinko said. "Obviously we're not going to leave any stone unturned."
He said the entire town of 27,000 – a sleepy bedroom community some 60 miles from New York City and known for its good schools – was reeling.
"We never thought this would happen here," Sinko said. "Our hearts are broken for the families of these victims."
Even the young survivors — ages 5 to 10 — will be scarred. They spoke of huddling in corners of locked classrooms and closets with heroic teachers while shots rang out around them.
Robert Licata said his 6-year-old son was in class when the gunman burst in and shot the teacher.
"That's when my son grabbed a bunch of his friends and ran out the door," he told The Associated Press. "He was very brave."
The school superintendent, Dr. Janet Robinson, said the body count would have been even higher if not for staff who rushed to protect their young charges. All of the dead were found in two rooms.
"A lot of children are alive today because of actions the teachers took," she said.
The high death toll and the tender age of the victims sent shock waves all the way to the White House, where the flag was lowered to half-staff.
President Obama, his voice cracking at times, said he reacted to the tragedy first as a parent.
"Our hearts are broken today," he said in a news conference Friday. "The majority of those who died today were children. Beautiful little kids between the ages of 5 and 10 years old."
NBC