Fatfat names Adnan Kassar as neutral Lebanon PM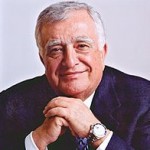 March 14 MP Ahmad Fatfat accused on Saturday PM Najib Mikati of using the turbulence in Tripoli for political gains, and held the cabinet responsible for the security of all politicians under threat of assassination, as he reaffirmed March 14's call for a new neutral cabinet, naming former minister Adnan Kassar as the potential new Prime Minister.
Fatfat revealed that members of March 14 were threatened either directly or indirectly, and were asked by Minister of Interior to limit their movements until further notice.
"The cabinet is covering up for these assassinations in one way or the other," Fatfat said accusing the government of faltering in its investigations.
For the deputies of March 14 to be compelled to stay at home is a "political suicide," particularly at a time when a new electoral law needed to be discussed at the parliament
The Future Movement MP revealed that Mikati was negotiating the resignation of his current cabinet and forming a neutral cabinet in return for an agreement for a new electoral law that would allow the other team ( Hezbollah led March 8 alliance) to take over the country, a thing which Fatfat categorically rejected and accused the PM of sabotaging Taef Accord.
Fatfat condemned the killing of Lebanese in Syria's Tal Kalakh and stressed that the Syrian opposition did not need the aid of Lebanese fighters. He went on to call for closing the Lebanese-Syrian border and deployment of LAF on all crosings
"The Syrian custodianship over Lebanon was replaced with the Iranian custodianship, represented by the cabinet." A possible reference to the Iranian and Syrian backed Hezbollah militant group which dominates the cabinet.
March 14/ Jumblatt
During his interview with the Voice of Lebanon , Fatfat also said that "it is not in the interest of the March 14 coalition and the Progressive Socialist Party to go against each other in the upcoming elections." He added "there are several common denominators that unite March 14 and PSP and specially the situation in Syria and the rejection of the proposed electoral law based on proportionality"
About Kassar
Adnan Kassar is the Chairman and major shareholder of Fransabank SAL, Chairman of Fransa Holding (Lebanon) SAL and founder and co-owner of A. A. Kassar SAL, a trading company headquartered in Beirut.
Kassar who was born in Beirut is a lawyer. In 1999 and 2000 he headed the International Chamber of Commerce (ICC) based in Paris and present in over 140 countries.
Adnan Kassar who was for three decades the President of the Beirut Chamber of Commerce and Industry , is today the Chairman of the General Union of Arab Chambers of Commerce, Industry and Agriculture.
He was appointed as Lebanon's Minister of Economy and Trade in 2004 and 2005, and Minister of State in the Government former Prime Minister Saad Hariri from 2009 to 2011.
Last month he appealed during a conference in Alexandria, Egypt to Arab businessmen and investors to visit Lebanon again and make more investments in this country