Israeli special forces secretly tracking Syria's WMD stocks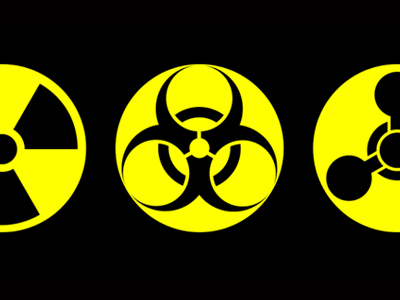 Israeli special forces are operating in Syria as spotters to monitor the stockpiles of chemical and biological weapons, local media reported Sunday.
The cross-border operation is "part of a secret war" to trail Damascus' non-conventional armaments and "sabotage their development," Ynet News website quoted the Sunday Times as saying.
The report came amidst growing anxieties in the West that a " desperate" Bashar al-Assad, Syrian president, is gearing to use chemical weapons against opposition forces closing in on Damascus.
"For years we've known the exact location of Syria's chemical and biological munitions," an Israeli source told the Times, referring to the Jewish state's spy satellites, reconnaissance aircraft and unmanned aerial vehicles. "But in the past week we've got signs that munitions have been moved to new locations."
A military official who spoke with Xinhua on Sunday neither confirmed nor denied that Israeli special forces are deployed in or near Syria, except for saying "that isn't an unlikely possibility."
Apart from the Israelis, US special forces and commandos from other Western militaries are reportedly stationed in Turkey, Israel and Jordan, awaiting orders to raid Syria's chemical weapons stocks and missile sites.
"We have (US) special forces at the right posture, they don't have to be sent," an American official told The Times of London last Wednesday.
The report said the specialized units are part of a larger British-American contingency plan drawn up over recent months to intervene in the event that Assad, widely believed to be in possession of the largest arsenal of chemical and biological stocks in the Mideast, unleashes such weapons on his enemies.
The plan calls for a ground offensive that could include up to 75,000 troops from a host of nations who would seize and safeguard the Weapon of Mass Destruction (WMD) stocks, as well as imposing a no-fly zone, to be enforced by NATO and British airbases in Turkey and Cyprus, respectively, to prevent the Syrian Air Force from dropping bombs with chemical warheads, the report said.
"There are only a number of places where these weapons are held. Ground troops will certainly be involved, somehow, for pinpoint attacks," the report quoted a British government source as saying.
Several Western countries, led by the United States, have issued strong warnings last week to Assad not to use non- conventional arms, which foreign experts believe include both chemical agents, such as mustard gas, and nerve agents, such as VX and Sarin.
According to unconfirmed reports, citing Western intelligence agencies, Syrian technicians are already loading artillery shells and munitions dropped from aircraft with unconventional agents.
Syria on Thursday reiterated that it has no intention to use WMDs to end the civil war that has so far claimed some 40,000 lives, with Deputy Foreign Minister Faisal Mikdad telling Hezbollah's Al-Manar TV last Thursday that his government "would never use chemical weapons, even if it had them, against its own people."
British Foreign Secretary William Hague on Saturday, however, confirmed fears that Assad could use such weaponry as a measure of last resort, telling reporters on the sidelines of a regional security conference in Manama that he has seen "some evidence" that the Syrian government is preparing to use such weapons.
"We and the US… have seen some evidence of that and that is why we have issued strong warnings about it. We have done so directly to the Syrian regime," Hague said.
Acknowledging that military intervention had not been ruled out, Hague declined to provide details on the contingency plans drawn by the United States and its allies.
Israel, concerned that WMDs could ultimately reach Lebanon's Hezbollah or other extremist groups, has reportedly sought Jordan's "permission" to bomb Syria's chemical weapons sites on at least two occasions in the past two months, The Atlantic reported last week, citing intelligence sources in both countries.
Mossad officials dispatched to Amman had reportedly presented their Jordanian counterparts with plans to strike "many of the Syrian sites," which the latter rejected due to fears of a Syrian reprisal, the report said.
Xinhua/GT