Egypt declares ceasefire agreed in Gaza conflict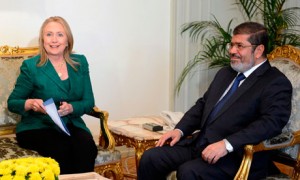 Egypt announced on Wednesday that a ceasefire had been reached to end the conflict between Israel and the Palestinians, starting later in the day.
Egyptian Foreign Minister Mohamed Kamel Amr made the announcement in a joint news conference with U.S. Secretary of State Hillary Clinton. The ceasefire would come into effect at 1900 GMT, Amr said.
"These efforts … have resulted in understandings to cease fire and restore calm and halt the bloodshed that the last period has seen," Amr said.
Reuters