Lebanese remember the 17000 missing during the civil war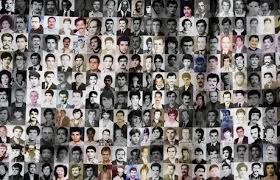 Hundreds of Lebanese rallied on Saturday in memory of the 17,000 people who disappeared during Lebanon's civil war, and called for action on behalf of the families of the victims, organizers and participants said.
"Today is important because it shows we will not be silent," said activist and artist Zeina Daccache.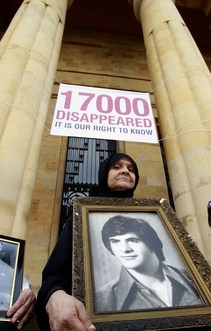 "We need to make the young Lebanese aware of the crimes that took place during the war. We should not stop talking, because if we remain silent we will be sending the wrong message …. people may think that we have given up on seeking the truth ."
The rally marks the 30th anniversary of the first gathering in Beirut ( November 17, 1982 ) of the families of disappeared, Act for the Disappeared president Justine Di Mayo, told reporters
Little has been done to investigate the high number of disappearances during the 1975-1990 war that left more than 150,000 people dead.
"I think there is a real interest among the youth to know more about the disappeared, which they have heard so little about," said Di Mayo.
"The issue also unites people, because the disappeared come from across the political and sectarian spectrum. All sides were involved in 'disappearing' people during the war." He added
One participant warned that unless civil war crimes are investigated and the perpetrators face justice, the chances of another such conflict remain high.
"Every day, it feels to me like a new war is on the verge of breaking out here," said Hossam Mishaymesh, a 35-year-old photographer.
"I didn't lose anyone during the war, but I know many people who did. Their pain remains just as fresh today as it was when they first lost their loved ones.
"All Lebanese young people need to know about how awful the war was so that it doesn't happen again."
AFP