Judge Madi issues warrants for drug scandal suspects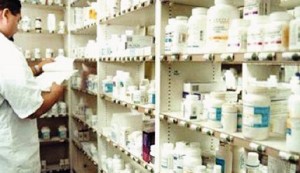 Lebanon General Prosecutor Judge Hatem Madi issued on Tuesday a search warrant against Abdel Latif Fneish, also known as Mahmoud, brother of State for Administrative Reform Mohammed Fneish and Fouad Ahmad Wehbe who are suspects in the illegal and counterfeit medications case, LBCI reported on Tuesday .
According to media reports the two were involved in forging the laboratory test certificates of fake medications as well as forging the signature of the Health minister .
Meanwhile, Health Minister Ali Hassan Khalil briefed President Michel Suleiman on the details of the case.
President Suleiman who was briefed by Health Minister Ali Hassan Khalil on the case , stressed the importance of "not tolerating anyone involved in manipulating with the health of citizens."
"There must be no  leniency whatsoever with the perpetrators whose rudeness has reached the extent of playing with citizens' health," Suleiman said on Tuesday during his meeting with  Khalil, according to the NNA.
The head of Parliament's Public Health, Labor and Social Affairs committee MP Atef Majdalani held talks on Tuesday with Madi to tackle the matter.
In comments published in An Nahar newspaper, Majdalani accused Justice Minister Shakib Qortbawi and Minister Khalil of "covering up the scandal as no legal measure has been taken so far against the key suspect in the case."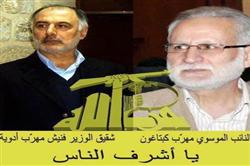 During a joint press conference on Monday, Qortbawi and Khalil stressed that "most of the counterfeit medications were removed from the market across Lebanon."
It is worthwhile mentioning that Minister Fneish is a key Hezbollah official, Minister Qortbawi represents MP Michel Aoun , a staunch ally of Hezbollah and Khalil represent Speaker Nabih Berri another key ally of Hezbollah
Majdalani wondered "why the case was referred immediately to the judiciary and not to the public prosecution and also criticized Lebanese judicial authorities for not acting immediately on the case."
"The warehouses and offices of the implicated companies should be shut down and the criminals need to be pursued, but up until now no measures have been taken." Majdalani said
A scandal pertaining to illegally imported pharmaceutical products was uncovered in Lebanon last week. Some media outlets reported that four of the involved companies have relations with Hezbollah.
The current government is dominated by the Iranian and Syrian backed Hezbollah.