Opposition: Nasrallah destroyed all chances for dialogue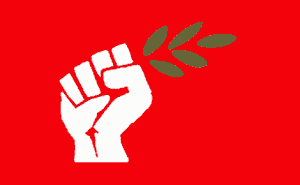 The Future Movement parliamentary bloc blasted on Tuesday Hezbollah Leader Sayyed Hassan Nasrallah's speech accusing him of destroying all chances for a national dialogue .
"Nasrallah destroyed all chances to carry on with the national dialogue, especially after dividing the Lebanese into two categories "loyal patriots and a traitors" Future Movement , which forms the largest bloc within the March 14 opposition said in a statement following the weekly meeting of its deputies.
Nasrallah's speech prompted waves of criticism from the opposition March 14 alliance, a vocal critic of the Shiite group and its non-state arms.
"Hezbollah should understand that there is a government and army in Lebanon and that more than half of the Lebanese people do not want resistance,"Phalange party MP Fadi al-Haber, a , Christian lawmaker told Free Lebanon radio station on Monday.
In a televised speech on Monday, Nasrallah accused the Christians of March 14 of seeking to stir up sectarian strife in Lebanon between the Sunnis and the Shiites.
Haber also said that after Israel withdrew its forces from South Lebanon in 2000, Hezbollah, which characterizes itself as a Resistance party, became preoccupied with "corruption."
"After Israel's withdrawal, the main preoccupation of the resistance became corruption in pharmaceutical products and attempts to evade customs," he said in reference to the most recent scandal pertaining to illegally imported prescription drugs.
Media reports said on Friday that the brother of Minister of State for Administrative Reform Mohammad Fneish, a key Hezbollah official is a suspect in the forging of laboratory certificates for fake drugs that 4 Hezbollah linked companies imported them illegally into Lebanon . Lebanon General Prosecutor Judge Hatem Madi issued on Tuesday a search warrant against Abdel Latif Fneish, Minister Fneish's brother.
Future bloc MP Ammar Houri said the western-backed March 14 camp had out of sense of dignity and self-respect accepted to hold dialogue with Hezbollah in 2006 , despite its suspected involvement in the 2005 assassination of former Prime Minister Rafik Hariri.
"It is most surprising for Nasrallah to say that Hezbollah accepted to sit at the dialogue table out of sense of dignity and self-respect. We say to him that it is our own ethical principles that allowed us to sit at the table with those suspected in the assassination of Hariri," Houri told Voice of Lebanon radio station.
Four Hezbollah members have been indicted in Hariri's assassination by the Special Tribunal for Lebanon but Hezbollah refused to turn them over to the International court
Nasrallah in his Monday's speech said his party was ready to attend national dialogue sessions only "out of sense of dignity and self-respect" with "some who collaborated with Israel."
Future Movement official Mustafa Alloush also dismissed Nasrallah's stances, particularly those pertaining to national dialogue, saying the March 14 alliance would find it difficult to accept holding talks with Hezbollah due to its political outlook.
"We do not accept to sit at the table with Nasrallah as long as he is covering up for the killers and the corrupt, and as long as he is involved in the killings targeting the Syrian people."
Nasrallah also accused the opposition of "hoping that Israel would attack Lebanon" after Hezbollah's Iranian-made Ayoub drone penetrated Israeli airspace on October 6 "but it was let down."
"Hezbollah is fighting a war on behalf of Iran and not Lebanon," March 14 sources told al Jamhourieh newspaper in remarks published on Tuesday .
Also in remarks published in An Nahar newspaper, March 14 sources said that Nasrallah changed the equation of the army-people-resistance to "resistance, army and the people."
In his speech Nasrallah also rejected the formation of a neutral or technocrat cabinet and called on the March 14 camp to engage in dialogue "if it wants a unity government.
The March 14 forces have called for the departure of Prime Minister Najib Mikati's government in the wake of the assassination of Intelligence chief Maj. Gen. Wissam al-Hassan on October 19.
In its statement, the Future Movement on Tuesday also accused Hezbollah of being behind the violence in Sidon, which killed three people and left several others injured.
"Hezbollah members were behind the dangerous armed clashes in Sidon the same way they have been behind other clashes in other regions," stressing that that Hezbollah was dragging Lebanon into "endless strife,"in a possible reference to the Tripoli and Akkar clashes.
Lebanon's situation worsened over the weekend following the deadly clashes between supporters of Hezbollah and hardline Sunni cleric Ahmad al-Assir in the Sunni-dominated city of Sidon in South Lebanon. Nasrallah stressed in his speech last night that Sidon will always be the capital of the Resistance.