Patriarch Al Rai's brother Salim passed away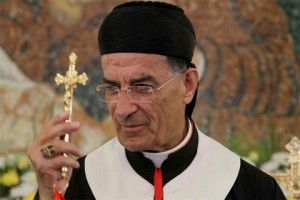 Maronite Patriarch Cardinal Mar Beshara Boutros Al-Rai's brother Salim Al-Rai passed away after a long illness at Hotel Dieu hospital Saturday morning, according to Bkirki and hospital sources .
His funeral will be held on Sunday in Hamlaya, Metn about 20 kilometers northeast of the capital, Beirut.
In another development Patriarch Rai visited the assassination scene of Internal Security Forces intelligence chief Wissam al-Hassan who was killed last October 19 in a car bombing in Beirut's Ashrafieh, which the pro-Western March 14 blamed on the Syrian regime and Hezbollah its main ally in Lebanon
"Lebanese citizens must fold the pages of hatred and war and build peace instead so the blood of victims does not go in vain." Rai said during his visit to assassination scene
"The place where a martyr's blood falls is sacred," Rai added.
LBC