MP receives death threat from a caller with Syrian accent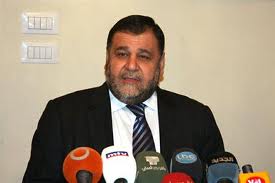 March 14 MP Khaled al-Daher , a key member of Lebanon's Future movement parlaimentary bloc told New TV on saturday that he received a death threat from a caller speaking with a Syrian accent.
He also said that he informed Internal Security Forces Director General Ashraf Rifi of the threat, which had been made through a mobile phone belonging to one of his bodyguards.
"This threat is to terrorize us and paralyze our activities, but no one will be able to intimidate us and prevent us from defending our political positions ," Daher told New TV.
"Tell your boss we are going to shred him like we did with his friend ( Wissam al Hassan) and you too will be shredded with him ", the caller was quoted as telling Dhaher's bodyguard.
Last week, several Future bloc MPs, claimed to have received death threats from a Syrian phone number . The number allegedly belonged to a person named Haidar al-Assad.
Former Minister Fawzi Hobeish confirmed on Tuesday reports that he and his son Future Movement parliamentary bloc MP Hadi Hubeish received death threats.
The threats were made following the assassination of Internal Security Forces intelligence chief Wissam al-Hassan on October 19 in a car bombing in Beirut's Ashrafieh, which the pro-Western March 14 blamed on the Syrian regime and its allies in Lebanon.
Now Lebanon/ Agencies