Syria opposition Groups seek consenss at Qatar talks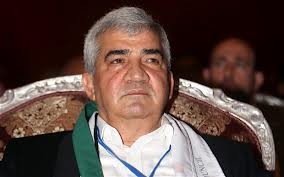 Syrian opposition groups are set to resume talks in Qatar to try to form a united body in the fight against President Bashar al-Assad.
Delegates were quoted as saying that main points had already been agreed.
The fractious opposition has been under pressure from the US and other backers in the region to clinch a deal.
However, the Syrian National Council – which is based outside the country – is concerned it may be sidelined by the new opposition body.
The proposed unified group, tentatively called the Syrian National Initiative, is intended to merge disparate military and political groups to form a credible alternative to Mr Assad's government.
'90% chance'
The talks in Qatar's capital Doha continued into the early hours of Sunday.
"We have agreed on the main points of the formation of a Syrian national coalition or the forces of the opposition and revolution," opposition member Suhair Attassi told the AFP news agency.
"We will continue our discussions on the details on Sunday," he added.
Meanwhile, leading dissident Riad Saif was quoted as saying that there was a 90% chance of clinching a deal.
Activists and monitors estimated that more than 36,000 people have been killed in a long-running uprising against Mr Bashar's government.
Many thousands of have been forced to flee the country, since the unrest began last year.
BBC