Mortar rounds from Syria hit Israel-held Golan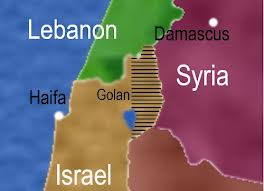 Israel's military says three mortar rounds fired from Syria have landed inside the Israeli-held Golan Heights.
It's the third time in less than a week that Syria's civil war has spilled over into the Golan.
No injuries were reported from the mortar fire on Thursday. One round fell on a communal farm.
Security officials think the fire from Syria has been inadvertent.
On Monday, a bullet fired from Syria struck an Israeli military jeep on the Golan, a territory Israel captured from Syria in the 1967 Mideast war.
On Saturday, three Syrian tanks entered a demilitarized zone on the Golan.
Other Syrian shells, apparently fired inaccurately, have exploded inside the Golan since fighting broke out in Syria in March 2011.
WP/AP