One killed in Lebanon-Syria border clash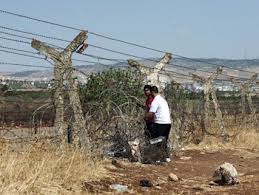 A border clash between Lebanese security forces and a group of armed Syrian men crossing illegally into Lebanon on Thursday left one dead and at least 10 injured, a security official said.
"At 5:15 am (0215 GMT) a group of armed Syrians drove their pick-up truck across the Syrian-Lebanese border near the village of Hnaider" in the east Lebanese Bekaa valley, sparking a firefight, the official said.
"One of the Syrian men died from his wounds after being injured in the clash, while another 10 men were also injured," the official added, noting that an unspecified number of the wounded were members of the Lebanese security forces.
There has been frequent shelling into Lebanese territory by the Syrian army amid its civil conflict, while several cross-border shoot-outs have erupted in recent months.
Syria accuses Lebanon of laxity on its borders and of allowing fighters and weapons to be smuggled into the strife-torn country.
Lebanon was dominated politically and militarily by Syria for almost 30 years. Syria's troops withdrew following the assassination of former prime minister Rafik Hariri in 2005.
GN/AFP