SNC leader condemns detention of Lebanese reporter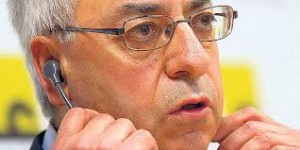 Syrian National Council chief Abdel Basset Sayda condemned during an interview with Al-Joumhouria newspaper the abduction of Lebanese reporter Fidaa Itani by a group of Syrian rebels.
In the interview which was published on Monday, Sayda said he was against all forms of abductions in general, "especially those of reporters."
He also promised that "Itani will be freed soon."
The SNC chief went on to say that the Syrian revolution should work on achieving the freedom of Syrian people while respecting the freedom of others.
In a related development Former PM Saad Hariri dispatched MP Okab Saqr to Turkey to try and mediate the release of the Lebanese TV reporter.