Hurricane Sandy shuts down U.S. stock markets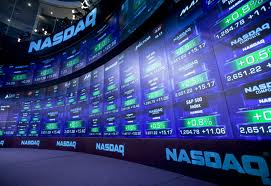 Hurricane Sandy has shut down U.S. stock markets Monday – and perhaps longer.
Sunday night, as the dangerous storm took aim at the heart of the USA's financial district, both the New York Stock Exchange and Nasdaq stock market said they will not open for trading Monday due to Hurricane Sandy.
Depending on how much damage the storm inflicts on the Eastern seaboard, there is a possibility that trading might also be halted on Tuesday, the exchanges said.
"I think it makes sense," said Paul Hickey, co-founder of Bespoke Investment Group. "Even as the markets are less centralized to New York now than they have been in the past, you still have a lot of the financial markets operations confined to the New York metro area, and with mass transit and even some highways closing, getting around will be difficult."
The trading halt, while unusual, is likely to be viewed by traders more as a long weekend-type pause then one with more sinister market implications, such as the terror attacks in 2001, which was as a major economic event and a huge hit to investor confidence, market experts say.
"It will be interesting," says Howard Silverblatt, senior index analyst at S&P Dow Jones Indices. "(The halt is) temporary so it's not a liquidity or 'event' (like the 9/11 attack) issue."
The last time U.S. stock markets closed due to weather was on Friday, Sept. 27, 1985, due to Hurricane Gloria.
U.S. markets were also closed for four days following the Sept. 11, 2001, terrorist attacks.
"In consultation with other exchanges and market participants, NYSE Euronext will close its markets on Monday, Oct. 29, 2012 and pending confirmation on Tuesday, Oct. 30, 2012," the NYSE said in a statement.
"We support the consensus of the markets and the regulatory community that the dangerous conditions developing as a result of Hurricane Sandy will make it extremely difficult to ensure the safety of our people and communities, and safety must be our first priority. We will work with the industry to determine the next steps in restoring trading as soon as the situation permits."
In a statement, the Nasdaq said: "The decision was made in consultation with other U.S. exchanges, government officials and regulators — including the Securities and Exchange Commission (SEC). The continuity of our markets and a variety of factors related to Hurricane Sandy's movement up the Eastern Seaboard were considered, including the state of emergencies declared by New York City, New York State and other state and local governments."
All other NASDAQ OMX exchanges outside the U.S. will be open for business on Monday and Tuesday as scheduled.
USA Today