Syrians that support Assad to Rally on Sunday in Lebanon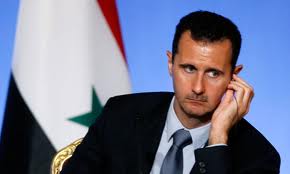 The Syrians living in Lebanon who support  the regime of president Bashar al Assad declared that they will organize a rally on  Sunday October 14  at 1:00 pm. The march will commence from outside the Chinese embassy in Bir Hassan towards the Russian embassy.
The purpose of the rally is to express    gratitude and appreciation  to the  positions taken by China and Russia   for their support to the Syrian regime in its crackdown against the pro democracy protesters  and to condemn   the positions taken by US, Israel, Turkey, Saudi Arabia  and Qatar  which the organizers described as a conspiracy which is causing the bloodshed in Syria.