Syrian rebel: Hezbollah fights for Assad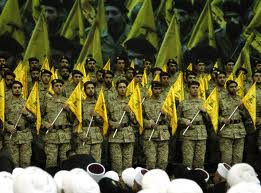 Syrian rebels say Hezbollah fighters from Lebanon have been playing a bigger role in the effort to prop up the regime of President Bashar Assad.
An engineer turned brigade leader in the Free Syrian Army told The Daily Star of Beirut he talked to some Hezbollah fighters in a border village by posing as a civilian sympathizer and giving them water.
"None of them were under 35 years old," the man, identified only as Hussein, said. "They were very professional and tough fighters. You can tell they are superior fighters from the way they move in battle and how they fight."
There is still little hard evidence of a large Hezbollah presence in Syria, the Star said. Hussein said his group assassinated Ali Nassif, a Hezbollah commander, last week.
Nassif was buried in Lebanon, where Hezbollah said only that he had died "performing his jihadist duties."
"The regime's soldiers are cowards against us, but we fear the Hezbollah men," Hussein said.
upi.com