ISF confiscates arms hidden near farm of SSNP member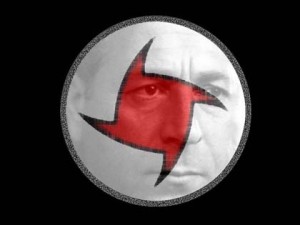 The Internal Security Forces announced on Thursday that its Intelligence Bureau had raided Wednesday night a plot of land in Btaaboura in al-Koura and confiscated machine-guns, rockets and ammunition that were stashed underground.
The raids were carried out near the farm of Georges Saab, a member of the Syrian Social National Party (SSNP ) and an employee at Casino du Liban, Voice of Lebanon radio station reported earlier on Thursday
SSNP is a staunch ally of Hezbollah and the Syrian regime of the embattled president Bashar al Assad.
Syrian Social Nationalist Party (SSNP) is a secular nationalist political party operating in Lebanon, Syria, Jordan and Palestinian territories.It advocates the establishment of a Syrian nation state spanning the Fertile Crescent, including present day Syria, Lebanon, Iraq, Jordan, the Palestinian Territories, Israel, Cyprus, Kuwait, Sinai, southeastern Turkey and southwestern Iran. SSNP was involved in attempted coup d'etats in 1949 and 1961 following which it was thoroughly repressed.