Hezbollah arms key obstacle facing proportionality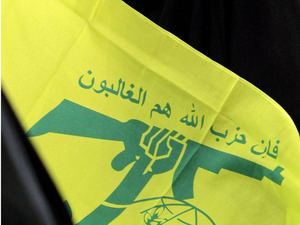 Lebanon's joint parliamentary committees convened to discuss the issues pertaining to the electoral draft law at Parliament on Tuesday. The meeting was headed by Deputy House Speaker Farid Makari.
Participants in the meeting agreed that political consensus "remains the key for adopting an electoral law that guarantees fair representation for all", setting Thursday as the date for the next session.
Several Lawmakers made their way to Nejmeh Square where the parliament is located.
Among the participants were Minister of Justice Chakib Kortbawi, Interior Minister Marwan Charbel, Acting General Director of Political Affairs and Refugees, General Elias Khoury and Director General of Emigrants Haitham Jamaa.
Following the meeting, Hezbollah MP Ali Fayad announced that March 14's electoral formula is one of "exclusion", dealing with Shiite voters as though they were "10th class citizens." He was referring to the electoral draft law proposal submitted by the Christian MPs
On the other hand March 14 MP Ahmad Fatfat stressed that "a proportional representation system is out of question in the presence of an armed party that holds no respect for the Constitution." He was referring to the electoral draft law proposal approved by the cabinet and submitted to the parliament
Fatfat added: "Frankly, a majoritarian system ( as per the electoral draft law proposal submitted by the Christian MPs ) is assuring the minimum balance between the Lebanese parties and the armed Hezbollah."
Free Patriotic Movement MP Ibrahim Kanaan on the other hand said that the Orthodox Gathering's electoral proposal is the only constitutional draft since it assures a "real" equality between Christians and Muslims.. This is in the reference to the so called "Greek Orthodox gathering proposal" which calls on each sect in Lebanon to vote only for its candidate in the elections based on proportional representation and one electoral district for the whole country .
Phalange MP Sami Gemayel on the other hand hoped that the electoral law won't be "prepackaged" as the result of a political agreement drafted in foreign countries.
"The equality must be real, otherwise it has no purpose. I dare challenge who don't support it to say it out loud," he added.
Lebanese Forces MP Georges Adwan said "no matter what, we will not go back to the 1960s electoral law; the Orthodox Gathering proposal is the most suitable if it gets the majority of votes."
LBC