Syrian opposition tells pope: Assad is a threat to Christians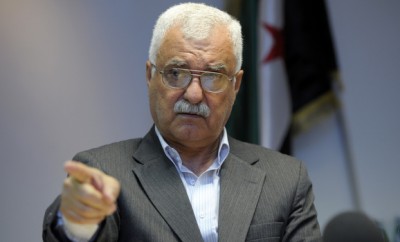 Syrian Christian opposition leader George Sabra told Pope Benedict XVI that the survival of Syrian president Bashar al Assad's regime poses a threat to the country's Christians, Syrian National Council revealed on Sunday.
"The survival of the President Bashar al- Assad regime is a danger to Christians and Muslims in Syria alike," Sabra, who is spokesperson for the opposition SNC, told the pontiff during a visit to the Vatican on Saturday.
Sabra, who was accompanied by the exiled group's head Abdel Basset Sayda in meeting the pope, also thanked him for his visit to Lebanon and guidance to Middle East Christians, the SNC said in a statement.
The pope last week travelled to Lebanon on a three-day visit in which he condemned religious fu