Libyan official pledges to dissolve militias after mass protests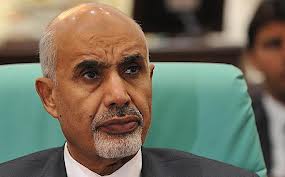 The head of Libya's national congress has vowed to dissolve the country's militias, in the wake of demonstrations against them.
Mohammed Magarief called on Libyans to stop carrying weapons and said that checkpoints and patrols set up by illegitimate groups would be banned.
His words came as the two main Islamist militias in the eastern city of Derna withdrew from bases and announced they were disbanding.
On Friday, the Ansar al-Sharia group was driven out of Benghazi after demonstrators attacked militia compounds in the city.
A spokesman for the group, which has been linked to the recent deadly attack on the US Consulate in Benghazi, said it had left the city "to preserve security."
Protesters taking to the streets say they have had enough of extremists.
Euro News