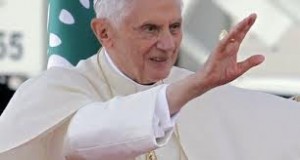 By Randa Takieddine
The message Pope Benedict XVI gave when he visited Lebanon was very important and grand, whereas Sayed Hassan Nasrallah's speech following the Pope's visit was totally the opposite; it was provocative and mobilized people against a film that didn't not deserve that much publicity.
In the same time, the Pope's visit reflected the ability of the Lebanese people to unite and be present as Christians and Muslims to listen to his message that was not only addressed to Lebanon but to the entire region.
It was very significant to see Sunni, Shiite, Druze Muslim clerics and Christian archbishops shaking hands with the Pope, welcoming and respecting him, away from all the tension that has emerged again – once the Pope left Lebanon. The Pope's message promoted a precious and peaceful coexistence and a love formula for Lebanon and the region, clear of tensions and wars. His words to the Syrian youth were very emotional; he told them how much he appreciated their courage and how sad he was for their pain, adding that he will be receiving the Syrian opposition in Rome during the weekend.
The Pope came to Lebanon to convey his message to the peoples of the Middle East. Lebanon, whether government or people, succeeded in showing its appreciation to the Pope's visit. It was very emotional to hear young Muslims chanting for the Pope in one of the reception ceremonies.
The success of this visit brought to our mind the importance of the interfaith dialogue, an initiative that was launched and promoted by the Custodian of the Two Holy Mosques King Abdullah bin Abdul Aziz.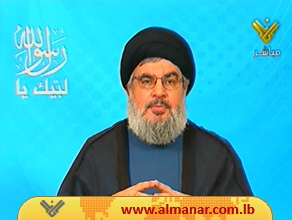 Unfortunately for Lebanon, as soon as the Pope left, we saw Hezbollah's secretary general coming out to the open, mobilizing his audience against the United States and at a silly film that didn't not deserve this much of publicity. This showed his weakness and his strategy linked to the tyrannical and dictatorial Syrian and Iranian regimes. Through his speech, Nasrallah wanted to show that he still can mobilize people while knowing that his alliance with a killer regime will break as it is disintegrating.
This week is the anniversary of the Sabra and Shatila painful massacre committed by a Lebanese group and the Jewish state thirty years ago. How many massacres like Sabra and Shatila's are being committed by the Syrian regime today?
The International Commission of Inquiry on Syria has a secret list with names of those responsible behind massacres committed in Syria, including regime's officials supported by their Lebanese ally, Hezbollah.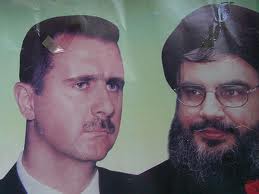 Hezbollah is providing all the support and assistance to kill the Syrian people. Is this the resistance? A resistance that claims that its weapons in Lebanon are to defend Lebanon against the Zionist enemy.
With its Iranian ally admitting presence of its Revolutionary Guards in Lebanon and Syria; what kind of defense would that be, if Hezbollah allows those Iranian Guards to reside in its territories in order to support the massacres committed against their neighboring people and on a daily basis. What kind of resistance is this that provokes the feelings and fears of the rest of the Lebanese people who do not belong to Hezbollah?
A number of Lebanese politicians in Lebanon, who were all along supported by Syria, such as President Michel Sleiman and PM Najib Mikati, have realized that the Syrian regime is falling so they were encouraged to adopt positions that reflect their independence from the Syrian – Iranian dominance which is weakening.
This change by the staunchly Syrian-supported officials has urged Nasrallah to show his presence and strength on the ground. This change is also a threatening provocation to Hezbollah and to the rest of Lebanon's balance of power.
(Randa Takieddine is a writer for Al-Hayat newspaper where this article was published on Sept. 19, 2012)
Al Arabiya
This error message is only visible to WordPress admins
Error: No connected account.
Please go to the Instagram Feed settings page to connect an account.