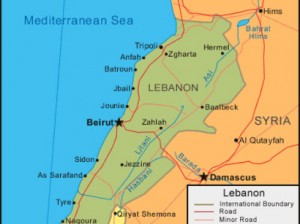 Syrian rebels attacked a Lebanese army position overnight, the army said on Saturday, underscoring fears that fighting in the Syrian civil war will spill into other countries and stoke a wider conflict.
This comes amid fighting between government forces and rebels near the Syrian-Lebanese border and unrest near Turkish, Jordanian and Iraqi territories.
"For the second time in less than a week, a force from the Free Syrian Army enters the Lebanese territory in Jroud, Arsal area," according to an army command statement reported by the official Lebanese news agency.
"They attacked overnight one of the Lebanese army positions backed by a large number of armed men without causing any injuries in the ranks of the Lebanese army,"
Military reinforcements have been deployed and are pursuing the attackers, who fled after the incursion, the army said.
"The leadership of the army confirms that it will not allow any party to use Lebanese territory in order to implicate Lebanon in the events of the neighboring countries," the army said.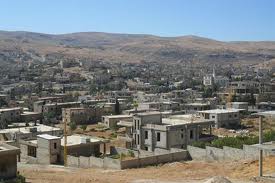 Syrian's state-run news outlet, the Syrian Arab News Agency (SANA), said fighting flared along the border Saturday.
It said an "armed terrorist group" suffered "heavy losses" from Syrian forces after it tried to infiltrate Syria from Lebanon. The incident occurred in the Multaka al-Nahrin area in Talkalakh in Syria's Homs province.
"The armed forces killed and injured a number of the terrorists while the others fled into Lebanese lands," SANA said.
Many Syrians fleeing the fighting between government and rebel forces have escaped to Lebanon. More than 73,000 Syrian refugees in Lebanon have registered or are awaiting registration with the United Nations.
Along the Turkish border, in the northern town of Tal Abyad, government shelling forced rebel troops to vacate a recently-captured military police facility.
Turkey deployed military vehicles to its border with Syria across from Tal Abyad because of heavy fighting in the area, according to the semi-official Turkish Anadolu Agency.
Aleppo takes brunt of fighting
Government forces shelled five neighborhoods in the city of Aleppo, taking civilian lives, opposition activists said.
SANA said government forces killed "terrorists" in Aleppo and destroyed 40 opposition gun-mounted vehicles. Fighting has raged for weeks in Aleppo city, the most populous in Syria.
Thirteen of the 25 people killed in fighting across the country were killed 13 in Aleppo province, including nine during shelling Al-Muyasser neighborhood, the opposition Local Coordination Committees of Syria said.
Government forces staged raids in Daraa province. Shelling and clashes engulfed Raqqa province, the site of Thursday's dramatic airstrike on a gas station killing more than 50 people.
North Korea flight request via Iraq to Syria
Iraq rejected a request from North Korea to fly a plane through its airspace to Syria, an adviser to Iraqi Prime Minister Nuri al-Maliki told CNN on Friday.
Al-Maliki believed the plane would be carrying weapons, said adviser Ali al-Mousawi. Opponents of Syrian President Bashar al-Assad's rule fear arms may be shuttled to Syria's government over Iraq's airspace.
U.S. Vice President Joe Biden asked Iraq for help in stopping weapons from reaching Syria, according to a statement released by his office, and stressed to the Iraqi prime minister "the need to prevent any state from taking advantage of Iraq's territory or airspace to send weapons to Syria."
Opposition figures disappear upon arrival in Syria
Two members of the National Coordination Body for Democratic Change, an opposition group, and a friend who came to pick them up disappeared shortly after leaving the airport in Damascus on Friday, the group said.
Syrian state news blamed terrorists for kidnapping the men.
CNN