Tunisia bans Friday protests for fear of violence over cartoons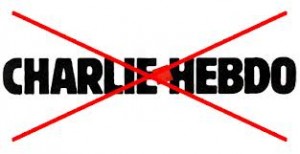 Tunisia said it was banning all demonstrations on Friday after receiving a tip-off about preparations for violence over cartoons of the Prophet Mohammed published by a French satirical weekly.
"The interior ministry, using its powers under the state of emergency and in order to maintain public order, announces that it is outlawing any form of demonstration anywhere in Tunisian territory on Friday," a ministry statement said on Thursday.
"The ministry notes that it has received information suggesting the protests would be exploited for the purpose of committing acts of violence and causing unrest," it added.
Calls for Friday protests were circulating on social networks following the publication by French weekly Charlie Hebdo on Wednesday of cartoons featuring obscene images of the founder of Islam.
The French embassy has announced that it will close on Friday and said all French schools in Tunisia would shut remain shut from Wednesday until Monday morning, as a precautionary measure.
Tunisia's ruling Islamist party responded to the printing of the controversial images by saying Muslims had "the right to protest" against them, as long as they do so peacefully.
"Ennahda backs the right of Muslims to protest and calls on the use of peaceful and civilized means," said Ennahda, which heads Tunisia's governing coalition, while also branding the cartoons "a new attack against the Prophet."
The publication of the cartoons comes against a background of violent protests across the Muslim world, which first erupted early last week over an anti-Islam film made in California and posted on the Internet.
Four people were killed and dozens wounded on Friday during a demonstration by hardline Salafists outside the US embassy in Tunis, with protesters hurling petrol bombs and storming the mission, while police fired live rounds and tear gas.
Now Lebanon