Lebanon beats China in Asia Fiba cup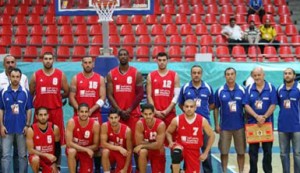 The Lebanese Basketball team defeated China team 89 – 69 in Asia Fiba cup taking place in Japan
The Lebanese team is expected to challenge Uzbekistan on Tuesday.
According to Fiba website the Lebanese taught the Chinese team a good lesson. Fadi Khatib and Jean Abdel Nour of the Lebanese team posted 25 points each to lead the winners.
China looked better in the opening quarter. They jumped to a 22:15 lead after ten minutes. But Lebanon took over pretty quickly in the second frame. They went on a 25:8 rally to establish a 40:30 halftime lead. China tried to return into the contest in the third term. They narrowed the gap at 9-point mark before the fourth frame. However Lebanon went on a 12:2 run midway through the fourth period and cleared off for good. Elie Estephane had 14 points for the winners.
FIBA