SNC welcomes the Pope's statement on Syria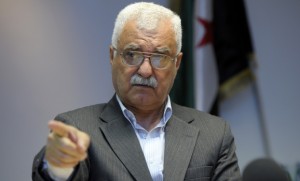 Spokesman of the  National Syrian Council  (SNC)  George Sabra welcomed the statements  made by  Pope Benedict XVI  who is on a 3 -day visit to Lebanon .
Sabra told Voice of Lebanon radio station (VOL) : The Pope's statement on Syria was a pleasant surprise  and we the Syrian Christians are a part of the Syrian spring  despite the attempt of the Syrian regime of president Bashar al Assad to paint itself as the  protector of the minorities of Syria.
He is referring to the Syrian uprising . Over 27,000 have been killed in the crackdown against the Syrian people by the Syrian regime since March 2011.
Yesterday the Pope  appealed to Christians, Jews and Muslims alike to "root out" religious fundamentalism, as deadly unrest sweeps the Middle East over a film mocking Islam. He also told the Christian minority in the Middle East not to fear for its future.