Obama refuses to meet Netanyahu after Iran row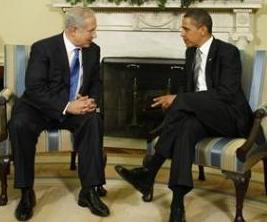 The White House has rejected a request by Prime Minister Benjamin Netanyahu to meet President Barack Obama in the United States this month, an Israeli official said on Tuesday, after a row erupted between the allies over Iran's nuclear programme.
An Israeli official told Reuters on condition of anonymity that Netanyahu's aides had asked for a meeting when he visits the United Nations this month, and "the White House has got back to us and said it appears a meeting is not possible. It said that the president's schedule will not permit that".
Netanyahu has met with Obama on all the Israeli leader's U.S. trips since 2009.