explosives found near a High school in Aley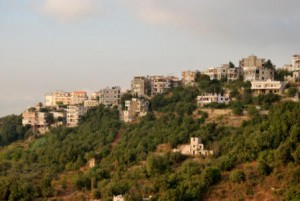 Two bombs made of large  juice glass bottles  filled with gasoline and  attached to a detonator were found near the National University, a high school  in the  town of Aley in Mount Lebanon,  National News Agency reported on Sunday.
The explosives were discovered on Sunday morning according to NNA
Military experts are reportedly  inspecting  the explosive  materials, according to security sources.
Aley is a a very popular resort for tourists coming from the Arab Gulf region.
Arab Gulf nations including Saudi Arabia , Qatar, UAE and Kuwait warned citizens last month against travel to Lebanon, triggering the worst tourism season since the civil war ended in 1990, according to the country's hotel association.