Merehbi slams Army chief as a "a loser "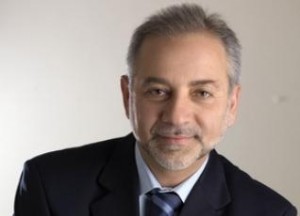 Justice Minister Shakib Qortbawi handed the parliament on Thursday a request to lift the parliamentary immunity off MP Moeen al-Merehbi.
The request was made to parliament's general secretariat and at the request of the Army Command after it accused him of incitement against the army, according to al-Jadeed television.
Merehbi told MTV in response to Qortbawi's action: "No force on earth including the Lebanese army can prevent us from criticizing the army's role in protecting the Lebanese citizens."
Earlier today, Merehbi slammed Army Commander General Jean Kahwaji as an "a loser ," accusing him of being "responsible for all the mistakes and seditions " and that he was "using the military institution to reach the presidency position ."
Merhebi also said the army commander is "an employee who should do his job," accusing him of "exploiting the (military) institution in order to become the next president of the republic."
The Army Command issued a statement in response to Merehbi's remarks: "Let the lawmaker know that all the officers and soldiers of the army are not his employees, but rather the servants of all the Lebanese people, and they only abide by the decisions of the legitimate authorities and the collective national will."
On July 31, the Lebanese Army Command said in a statement that it has "launched legal measures aimed at prosecuting MP Merehbi for attacking the military institution and insulting its leadership.
This came after Merhebi said in remarks published on July 31 that the Lebanese army was doing Hezbollah's dirty work.
"There is complete control over the army by Hezbollah and Free Patriotic Movement leader MP Michel Aoun to the point where the army performs both parties' dirty work," Merhebi told Kuwaiti newspaper Al-Jarida last July.
"Merhebi does not represent the views of the Future Movement, which is supportive of the Lebanese army and which counts on its role and on cooperation with security forces," Future bloc MP Hadi Hobeish said last July
Unconstitutional
Responding to Qortbawi's actionm MP Marwan Hamadeh said : What the Justice Minister did today is "unconstitutional"