Suleiman ignores Assad on Eid el Fitr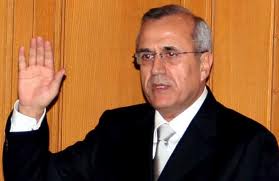 The pro-Syrian newspaper al Akhbar reported that for the first time since 2008 Lebanese president did not contact his Syrian counterpart Bashar al Assad to congratulate him on the occasion of Eid el Fitr at the end of the holy month of Ramadan.
The last contact between the two presidents took place after the blast, which occurred in a building of national security in Damascus, according to al Akhbar.
Suleiman is reportedly angry that Assad didn't call him to explain the controversial issue of former Information Minister Michel Samaha. He said on Saturday that Assad should have called him to xplain the transfer of weapons from Syria to Lebanon in Samaha's car .
" The Lebanese judiciary accused a Syrian official of sending weapons to Lebanon , and I expect the Syrian president to call me and explain the incident . I hope this call will take place," National News Agency quoted Suleiman as saying.
Earlier this month , Lebanese security forces arrested Samaha in a case linked to a bombing plan aimed to create a strife in Lebanon
On August 11, Judge Sami Sader charged Samaha and two Syrian army officers with setting up an armed group to incite sectarian strife through "terror attacks."
Following his arrest, several reports revealed that Samaha confessed under interrogation that he had transferred "explosives from Syria to Lebanon in order to carry out bombings in North Lebanon, particularly in the area of Akkar, with Syria's knowledge."
"This is what Bashar wants," Lebanese security sources quoted Samaha as saying of Syrian President Bashar Assad, in a video shot by a Lebanese undercover agent for the Internal Security Forces Information Branch.