Race to find Assad's Billions is already underway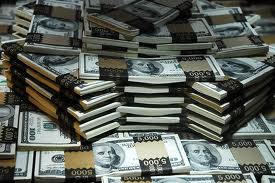 Even as the war in Syria rages and Bashar al-Assad clings to power, the race to find the regime's vast—and mostly hidden—fortune is already underway. Experts say al-Assad and his associates have amassed as much as $25 billion through investments in banks, state industries and other concessions, and has stashed the money in offshore tax havens and in investments across the Middle East.
Finding the money is of keen interest to the modern-day treasure hunters who specialize in recovering the wealth of fallen dictators. Sometimes called financial intelligence or forensic accounting, the industry comprises lawyers, accountants, ex-spies, former law enforcement investigators and even some retired journalists, all of whom look at the unrest in Syria as a business opportunity. Some firms charge several thousands of dollars per hour for the sleuth work of a team of six to eight investigators. Others get paid a "success fee," a small percentage of the overall haul."I'm hunting myself and I want to be first in the queue for my clients," says Steven Perles, a Washington, D.C., lawyer who represents the families of victims of terrorism. Specifically, Perles is gunning for $413 million for the families of two U.S. contractors who were beheaded by al Qaeda in Iraq in 2004. In 2011, the District of Columbia Court of Appeals awarded the judgment against Syria after it found Assad's regime provided material support to the terror group. Perles said he has hired researchers to track down the assets.
In Paris, the Syrian National Council, the main coalition of opposition groups, has already started to interview firms that can help find the money, says Ismael Darwish, a former banker and staffer with the SNC. Darwish says he first started meeting with financial intelligence firms in February. "They did not want to talk about a success fee," he said. "At this point it's too risky, they don't know how much they can trace and how much they can recover."
But investigators would be smart to act quickly, before the money they seek to recover ends up out of reach entirely. Syrian opposition and Treasury Department officials say they have already started to see confidantes of the Assad regime begin moving assets into Russia, whose government has not adopted sanctions that would freeze such accounts.
Even when assets are identified, that doesn't mean they can be recovered. David Tafuri, a partner at the Washington law firm Patton Boggs, is helping the Libyan government that replaced Muammar Gadhafi with its asset recovery effort. In that case, billions of dollars were frozen in places like the U.S. and the United Kingdom, which have independent and functioning judicial systems. Tafuri says it's much easier to seize an account in a country with independent courts than in places with less mature legal systems. "In some countries there is a political component," he said. "If the country was close friends with the old government and doesn't have a strong legal system, you might have trouble."
Syria's problems are compounded since the government and financial infrastructure has essentially collapsed. Often, financial investigators can rely on colleagues on the ground to dig up court documents and bank records—but that's no longer feasible in Syria. Ed Appel, a former FBI counter-intelligence officer and owner of iNameCheck, a private investigation firm specializing in open-source intelligence, said, "Even in Syria there were records you could buy for some money, you could get some Syrians to help but you can't anymore… There is a rebellion going on."
Jules Kroll is widely considered to be the godfather of asset recovery. The former Manhattan district attorney and founder of security firm Kroll Associates led the hunt in the early 1980s for the money of former Haitian leader Jean-Claude Duvalier and Filipino president Ferdinand Marcos. His son Jeremy, who is a principle with his father of K2 Intelligence, said that back then, the work of tracking dictator assets was not as complex as it is today. In the case of Duvalier, for example, when one of the investigators found his old checkbook at the presidential palace, it unlocked millions in hitherto unknown assets.
But over the years, "the bad guys got more clever," says Jeremy Kroll. On the plus side, guys like Kroll now have access to powerful search engines and data mining tools, and an interconnected global financial system provides a measure of transparency. Of course, techniques for money laundering and fraud have gotten more sophisticated in tandem.
Kroll, whose investigators at K2 include ex-journalists and former spies, declined to say whether or not his firm had started to look for Assad's assets. But he did say that any serious effort to find and return the money couldn't take place until a new government was installed.
Others say the best times to get people talking are the days and weeks before a regime falls. Appel says that's when the snitches come out of the woodwork, often because they want to be on the winning side when it's all over. "When things deteriorate like this," says Appel, "they reach out to people who they shouldn't fully trust and some of the money walks and some of the people talk."
One target of Syria's asset hunters is Rami Makhlouf, a Syrian businessman and cousin of Assad who has been called "Mr. Five Percent" because of the cut he reportedly demanded of new businesses in Syria. In recent years, Makhlouf has owned large chunks of Syria's national oil company, the country's largest cell phone service provider, and the Ramak chain of duty free shops across the country. In 2008, he was sanctioned by the U.S. Treasury Department for benefitting from public corruption, which meant his front companies and businesses are barred from the U.S. financial system. Other countries in Europe and the Arab League have followed suit, putting pressure on Makhlouf and other Syrian businessmen to find friendlier hideouts.
Sources in the Syrian opposition say they believe Makhlouf himself is still in Syria. In 2011, Makhlouf announced that he was selling his 40 percent stake in the state cell phone company Syriatel and donating his vast wealth to helping the Syrian victims of the current uprising. However, emails between Makhlouf and associates disclosed last month by wikileaks show the tycoon buying up shares of regional banks after he announced he was giving his money to charity. Makhlouf's personal fortune is estimated to be up to $1.5 billion.
Osama Kadi. a former University of Michigan Economics professor who is now the executive director of the Syrian National Council's Economic and Finance Bureau, says his group faces at last two big obstacles: coming up with the cash to pay one of the big treasure hunters, and finding reliable clues. "If we recover $10 billion we will be lucky," he said. "Unless we have big, big help from the international community, then we may not be able to recover much of anything."
At least one member of the international community—the United States—may be out for the time being. The U.S. government is focused on trying to "hasten the regime's fall," says Luke Bronin, the Deputy Assistant Secretary of Treasury for Terrorist Financing and Financial Crimes. "That means to make sure whatever resources Syria had are not at the regime's disposal. To recover stolen assets is a longer term problem."
The daily beast