Syria's Assad suffers rebuff from pan-Islamic body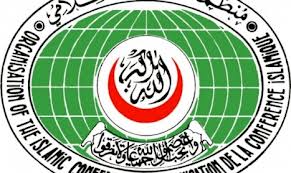 President Bashar al-Assad faced another diplomatic blow on Tuesday with the suspension of Syria from the Saudi-based Organisation of Islamic Cooperation, a step opposed by his Shi'ite Muslim ally Iran.
Assad will view the OIC move to suspend Syria, an attempt to deepen his isolation set to be adopted at a summit of the 57-member body in Mecca, as the work of Sunni Muslim states backing the "terrorists" – as he refers to rebels – out to topple him.
China, which along with Russia has blocked any U.N. Security Council action on Syria, tried to show an even-handed approach by receiving an Assad aide, due in Beijing in the evening, but saying it would also consider inviting his political opponents.
Divisions among big powers and regional rivalry between Iran and Saudi Arabia have stymied diplomatic attempts to calm 17 months of conflict in Syria, where opposition sources say at least 18,000 people have been killed. The British-based Syrian Observatory for Human Rights said more than 180 died on Monday.
The violence, now focused on the city of Aleppo but flaring in many other areas, has displaced 1.5 million people inside Syria and forced many to flee abroad, with 150,000 registered refugees in Turkey, Jordan, Lebanon and Iraq, U.N. figures show.
United Nations emergency relief coordinator Valerie Amos arrived in Syria to discuss humanitarian aid for civilians trapped or uprooted by the fighting, which has frequently prevented the delivery of food and medical supplies.
Efforts to arrange ceasefires to let relief convoys through have rarely worked. A U.N. official said last month the Syrian authorities had often denied visas to Western aid workers.
In Aleppo, Syria's biggest city and its economic dynamo, food is running short and has become far more expensive. State-run groceries that sold heavily subsidized staples have shut. In the Bustan al-Qasr district, hundreds of men lined up for bread.
"CATCH MY TOMATOES"
At a makeshift hospital, one doctor said some people were arriving seeking food rather than medicine.
Another doctor described a man who had been shot in the foot while carrying home food for his family. He was more worried about losing his groceries than about his wound. "He started crying: 'My food, my food, someone catch my tomatoes'."
Amos went to Syria in March to seek unhindered access for aid workers to badly-hit areas. Damascus agreed to a joint but limited humanitarian assessment, but bureaucracy and insecurity have foiled U.N. efforts to launch a significant aid operation.
She was scheduled to meet Syrian Deputy Foreign Minister Faisal Mekdad, as well as Syrian Arab Red Crescent officials, spokesman Jens Laerke said in Geneva.
Assad is fighting to survive in power, relying on military and security forces dominated by members of his minority Alawite sect, an esoteric offshoot of Shi'ite Islam. They are combating a deadly insurgency alongside a popular uprising supported mostly by Syria's 70 percent Sunni Muslim majority.
Iran was scathing about the latest international attempt to isolate Assad, which was agreed by Organisation of Islamic Cooperation foreign ministers on Monday.
"This means that you are erasing the issue. We want to really resolve the issue," Iranian Foreign Minister Ali Akbar Salehi said in Jeddah, where OIC foreign ministers were meeting.
Iranian President Mahmoud Ahmadinejad is likely to take up the cudgels on Assad's behalf at the two-day Mecca summit that may highlight the rift between the Shi'ite Islamic Republic and Sunni-ruled nations that want the Syrian leader to step down.
Saudi Arabia and Qatar are believed to be paying for arms that reach Syrian rebels via Turkey to try to counter the superior firepower of Assad's mostly Russian-armed military.
CAPTURED PILOT
Jubilant rebels said they had shot down a Syrian jet fighter, using newly acquired high-caliber anti-aircraft guns, and captured its pilot on Monday. The government said the plane crashed due to technical problems and the pilot had ejected.
Video uploaded onto the Internet showed the jet bursting into flames amid heavy gunfire. Another clip purported to show the pilot in the hands of rebels who promised to treat him as a prisoner of war in line with the Geneva Conventions.
However, other disturbing footage on YouTube appeared to show rebels meting out violent justice. In one video, dead bodies are thrown from the rooftop of a post office, while a crowd of shouting men watch.
In another, a man's throat is slit with a knife by captors who accuse him of being a pro-Assad shabbiha militiaman. Rebels said the authorities may have made the video to discredit them.
Such images will cause alarm among Western and other countries that have backed the rebels but are worried lest the conflict degenerate into a sectarian civil war as happened in Iraq, where a Sunni-Shi'ite bloodbath peaked in 2006-2007.
Insurgents fighting Assad include a minority of al Qaeda-style Sunni militants, some of them from Iraq.
Russia and China share concerns about Islamist militancy and firmly oppose any outside intervention in Syria.
Bouthaina Shaaban, a senior adviser to Assad, was expected to arrive in Beijing late on Tuesday and will meet Chinese Foreign Minister Yang Jiechi, the foreign ministry said.
"China is also considering inviting Syrian opposition groups in the near term to China," ministry spokesman Qin Gang said, describing this as part of Beijing's "balanced" approach.
Shi Yinhong, a professor of international relations at Renmin University, said China's willingness to meet Syrian opposition groups differed markedly from Russia's attitude.
"The Syria government is more vulnerable than before. The opposition groups have gained newfound support from the West, but they're also fragile. China has a pressing need to talk to the two sides. The situation now is nearing an end," he said.
Reuters