Lebanon: Syrian refugees receive Kuwaiti aid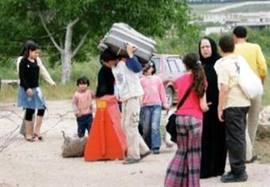 The emergency and humanitarian assistance of Dar al-Fatwa distributed 650 food parcels provided by Kuwaiti Zakat House to Syrian refugees in Lebanon, the National News Agency reported on Wednesday.
The report added that the donations distributed by Dar al-Fatwa—a Sunni religious institution in Lebanon—were distributed for refugees in the Akkar town of Halba and that the allocation of aides was based on pre-drawn lists of individuals.
The UN refugee agency (UNHCR) estimates that 276,000 Syrians have fled mainly to Jordan, Turkey and Lebanon, from a conflict that activists say has claimed more than 20,000 lives.
Now Lebanon, KUNA