Syria Crisis Hurts Lebanese Farmers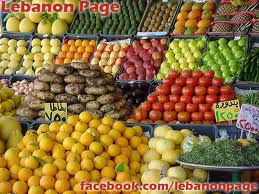 BEKAA VALLEY, Lebanon — The 17-month long conflict in Syria has harmed neighboring Lebanon's agriculture sector, which employs about 15 percent of the population. And with nearly 80 percent of Lebanon's exports passing through Syria, recent closings of the main border crossing to commercial traffic have Lebanon's farmers fearful that, if the conflict continues, their livelihoods will be devastated.
In the Bekaa Valley, a wide variety of fruits and vegetables are grown for domestic consumption and export to Jordan, Egypt and the Gulf countries.
But as the conflict in Syria intensifies, Antoine Howayek, the president of Lebanon's Farmers' Association, said farmers here are having trouble getting their produce to these markets over land.
"Last week they closed the border for five days; 270 trucks were unable to pass from Lebanon to Syria. When the situation was calm they tried to pass, but they were hit by gunfire and they had accidents," said Howayek.
Howayek said that for each day the main border crossing is closed, trucks carrying 1,500 tons of agricultural products are not able to transit to the Gulf countries, costing Lebanese producers between $1 million and $2 million daily.
The Farmers' Association is urging the government to create and fund a maritime route providing at least two ferries a week for farmers to ship their goods from Beirut to Egypt or Jordan – bypassing Syria.
"The situation in Syria might continue long-term and the agriculture sector and the economy cannot be hostage to it. The government should create alternate routes, and there is no reason why they should not act," said Howayek.
At the Ghandour Refrigeration plant in the Bekaa town of Anjar, supervisor Mohammed Qurani said he used to export four giant freezers full of potatoes through Syria each day. Now, he said, he cannot.
"Now we have to export through the sea, if we can, and it will be so difficult, because it is very expensive, and we will lose money. Costs will be more than profits," said Qurani.
Lebanon's minister of agriculture recently said he is considering a maritime route, but that it should be part of expanding the farming sector overall, not just as a response to the current security situation in Syria.
In the meantime, Lebanon's farmers worry, and hope the situation returns to normal soon so their harvests will not be wasted and their livelihoods jeopardized.
VOA