Erdogan: Turkey cannot stay "spectator" over Aleppo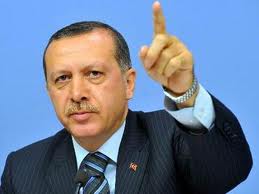 International steps must be taken to deal with President Bashar al-Assad's military build-up around the Syrian city of Aleppo and his government's threat to use chemical weapons, Turkish Prime Minster Recep Erdogan said on Friday.
"There is a build-up in Aleppo and the recent statements, with respect to the use of weapons of mass destruction, are actions that we cannot remain an observer or spectator to," he said at a joint news conference in London with British Prime Minister David Cameron.
"Steps need to be taken jointly within the United Nations Security Council, the Organisation of Islamic Countries, the Arab League, and we must work together to try to overcome the situation," said Erdogan.
Cameron said Britain and Turkey were concerned that Assad's government was about to carry out some "some truly appalling acts around and in the city of Aleppo".
"This would be completely unacceptable. This regime needs to realize it is illegitimate, it is wrong and it needs to stop what it is doing," Cameron said.
Reuters