US condemns use of attack helicopters by Syrian regime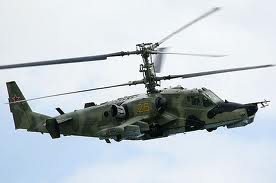 The United States on Wednesday condemned Syria's use of attack helicopters in its civil conflict as "another indication of the depth of depravity" of the regime of President Bashar al-Assad.
White House spokesman Jay Carney issued the reaction aboard Air Force One following reports that helicopter gunships strafed several neighborhoods in Aleppo, Syria's commercial capital.
"The Assad government is reportedly using helicopters, fixed-wing aircrafts as well as tanks, to perpetrate heinous violence against Syrian people and unarmed civilians," Carney said.
"We condemn that. This is another indication of the depth of depravity that Assad and his government have demonstrated themselves capable of using," he said.
AFP