Clinton: Not too late for Assad to negotiate exit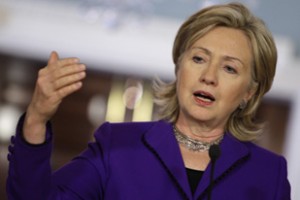 U.S. Secretary of State Hillary Clinton said on Tuesday that despite opposition gains, it was not too late for Syrian President Bashar al-Assad to begin planning for a political transition.
"We do believe that it is not too late for the Assad regime to commence with planning for a transition, to find a way that ends the violence by beginning the kind of serious discussions that have not occurred to date," Clinton told reporters.
She said it was also important for Syria's armed opposition to make clear that it was fighting for all Syrians and not to seek reprisals or retribution that could lead to more violence.
Reuters