US warns Syrian officials over use of chemical weapons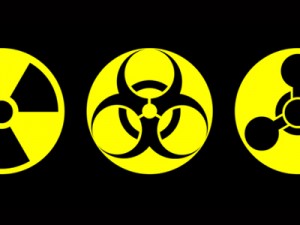 The United States declared Sunday that it would "hold accountable" any Syrian official involved in the release or use of the country's chemical weapons.
Fears have been rising in the West after reports that Syrian President Bashar al-Assad might be prepared to use his arsenal of chemical weapons to save his embattled regime.
The US is "actively consulting with Syria's neighbors and our friends in the international community to underscore our common concern about the security of these weapons and the Syrian government's obligation to secure them," said White House spokesman James Carney.
"There are a variety of ways that a government or individuals can be held accountable for this kind of behavior that would result in the deliberate release of chemical weapons or use of chemical weapons," Carney said.
"I wouldn't want to speculate about what particular measures would be taken."
Syria's defected ambassador to Iraq, Nawaf Fares, said in a July 16 interview with the BBC that he was "convinced" Assad would draw on his stocks of chemical weapons if cornered.
Fares' comments were supported by members of the rebel Syrian Free Army.
Intelligence from the region suggested that chemical weapons were on the move, although the reasons were unclear, according to a report earlier this month by The Wall Street Journal.
Neighboring Jordan's King Abdullah II also said that in the event of a descent into all-out war, chemical arms could fall into extremist hands, including those of rebel groups.
"Our information is that there is a presence of Al-Qaeda in certain regions inside Syria, and has been there for a while," he told CNN Wednesday.
"And, again, one of the worst case scenarios as we are obviously trying to look for a political solution would be if some of those chemical stockpiles were to fall into unfriendly hands," he warned.
TI