MP Harb: Hezbollah involved in assassination attempt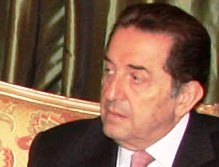 March 14 MP Boutros Harb said on Friday that one of the suspects in the assassination attempt against him was a Hezbollah member.
"One of the suspects refused to appear before the security forces for the investigation under the pretext of belonging to a security apparatus in Hezbollah," Harb told LBC television.
Meanwhile, a well-informed source told NOW that the suspect was the head of Hezbollah's explosives unit.
The source also said "it is most probable that Hezbollah helped the suspect leave the country."
Harb escaped an assassination bid last June.
Now Lebanon