Saudi Arabia condemns Russian comments on shiite unrest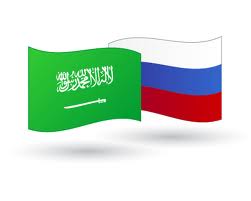 Saudi Arabia on Saturday condemned comments by Russia's human rights envoy on the situation in the kingdom as "hostile" and an unjustified interference in the kingdom's internal affairs, the Saudi state news agency (SPA) reported.
The rare public exchange appeared to reflect tensions over the 16-month-old uprising in Syria where Russia has resisted introduction of Western- and Arab-backed sanction against President Bashar al-Assad.
Russian Human Rights envoy Konstantin Dolgov had expressed "great concern" about the situation in eastern Saudi Arabia following what he described as clashes between law enforcement and peaceful demonstrators in which two people were killed and more than 20 were wounded, according to the Russian Foreign Ministry website.
The Saudi interior ministry has said there were no clashes but that two people were killed by unknown assailants last Sunday in the east, where the country's minority Muslim Shi'ite population is concentrated.
"The Kingdom learned with strong astonishment and surprise about the comment by the Russian Foreign Ministry's representative on human rights which represents a blatant and unjustified intervention … in the internal affairs of the kingdom," SPA quoted a Foreign Ministry statement, attributed to an "official source", as saying.
The agency said the government of Saudi Arabia condemned such comments as "hostile".
"The kingdom hopes that this strange comment was not intended to divert attention from the savage and ugly massacres that the Syrian regime is practising against its own people with support and backing from known parties that are obstructing any honest effort to end the bloodshed of the Syrian people."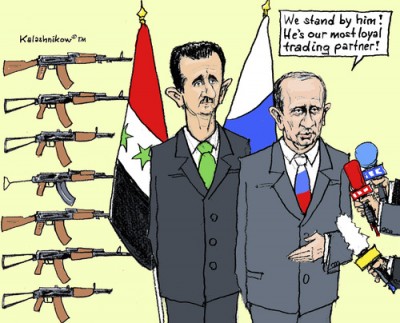 Russia has blocked two U.N. Security Council moves to press Assad to end his crackdown. Saudi Arabia has been in the forefront of Arab countries backing the rebels.
Dolgov had said that people in the Eastern Province of Saudi Arabia were protesting "against the existing, according to their opinion, impairment of the rights of the Shi'ite community on the part of the authorities of the Kingdom".
Saudi Arabia had said that minor protests had taken place after the arrest of a cleric on charges of sedition, and after he and a group with him opened fire on police.
It said that two men who had been killed were shot dead by unknown assailants and an investigation into who killed them was underway.
Reuters