U.S. indicts Iranian, Chinese for nuclear export plot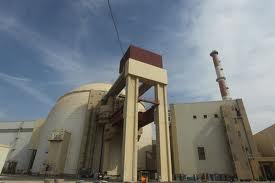 A federal grand jury has indicted two men, one from Iran and the other from China, on charges of conspiring to send materials from the United States to Iran for the purpose of enriching uranium, the U.S. Justice Department said on Friday.
Using a Chinese company as a go-between to avoid trade sanctions, the men tried for three years to obtain U.S. materials, such as high-strength steel, that could be used in an Iranian nuclear program, the department said.
Iranian citizen Parviz Khaki was arrested in May in the Philippines, while the other man, Zongcheng Yi of China, remains at large, the department said.
The two men succeeded in illegally exporting lathes and nickel-alloy wire from the United States to China and then to Iran around June 2009, according to the indictment filed by the Justice Department.
It said the men purchased the materials from U.S. companies without divulging the ultimate destination. They also did not have export licenses required for shipments to countries such as Iran that are under U.S. sanctions.
Other attempts to obtain materials failed, the indictment says.
Khaki allegedly began talking with an undercover U.S. federal agent in 2009, including in e-mails in which he tried to acquire radioactive source material. The e-mails continued into 2011, the indictment says.
Lisa Monaco, assistant attorney general for national security, said the indictment "sheds light on the reach of Iran's illegal procurement networks and the importance of keeping U.S. nuclear-related materials from being exploited by Iran."
"Iranian procurement networks continue to target U.S. and Western companies for technology acquisition by using fraud, front companies and middlemen in nations around the globe," Monaco said in a statement.
The 24-page indictment was handed up by a grand jury in Washington on Thursday and released on Friday. It does not name the U.S. companies that Khaki and Yi allegedly approached.
Reuters