Lebanon: No Free Syrian Army camps here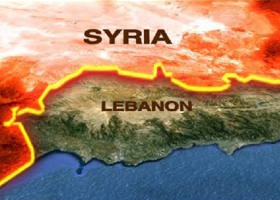 Lebanese President Michel Suleiman denied that the Free Syrian Army has set up camps in northern Lebanon while receiving a delegation from Lebanon's editors syndicate Wednesday, Annahar daily reported on Thursday.
Suleiman said "I have not received any information on such a development, but that does not mean that the security situation in Lebanon is well."
Member of Parliament and former Minister Suleiman Franjieh has declared that "the armed Syrian opposition has entered Lebanon", hoping that an investigation will be launched into the matter.
Suleiman in an indirect response to this claim added "the Syrian opposition members present in Lebanon have not had the opportunity to form a military entity in the country."
The president stressed "the army is monitoring the situation".
As for fears of the spread of the Syrian crisis to Lebanon, the president said that the country has maintained a neutral position from the unrest.
He stressed the importance of implementing the decisions of the Baabda declaration that was issued during the June 11 national dialogue session as for distancing Lebanon from the regional and international developments.
The declaration demanded that Lebanon maintain a neutral position on the Syrian crisis, warning against using Lebanon as a base for arming rebels against the Syrian regime.
Suleiman said "an agreement was reached on this issue and it is important that it be implemented".
Xinhua