Lebanon president condemns Israeli attack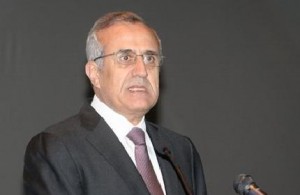 Lebanese President Michel Suleiman condemned on Tuesday Israel's latest "attack" against Lebanese territories, saying that it violated UN Security Council Resolution (UNSCR) 1701, National News Agency reported.
Israeli aircraft on Monday reportedly destroyed a spy device it was using to monitor Hezbollah's private communications network in South Lebanon after it was discovered by the party, a Lebanese security source and Hezbollah said according to AFP
"[Israel's ongoing acts] of espionage [serve as] a continuance of the Israeli occupation in different ways," NNA quoted Suleiman as saying.
United Nations Security Council Resolution 1701 is a resolution that was intended to resolve the 2006 Israel-Lebanon conflict. It was unanimously approved on 11 August 2006.